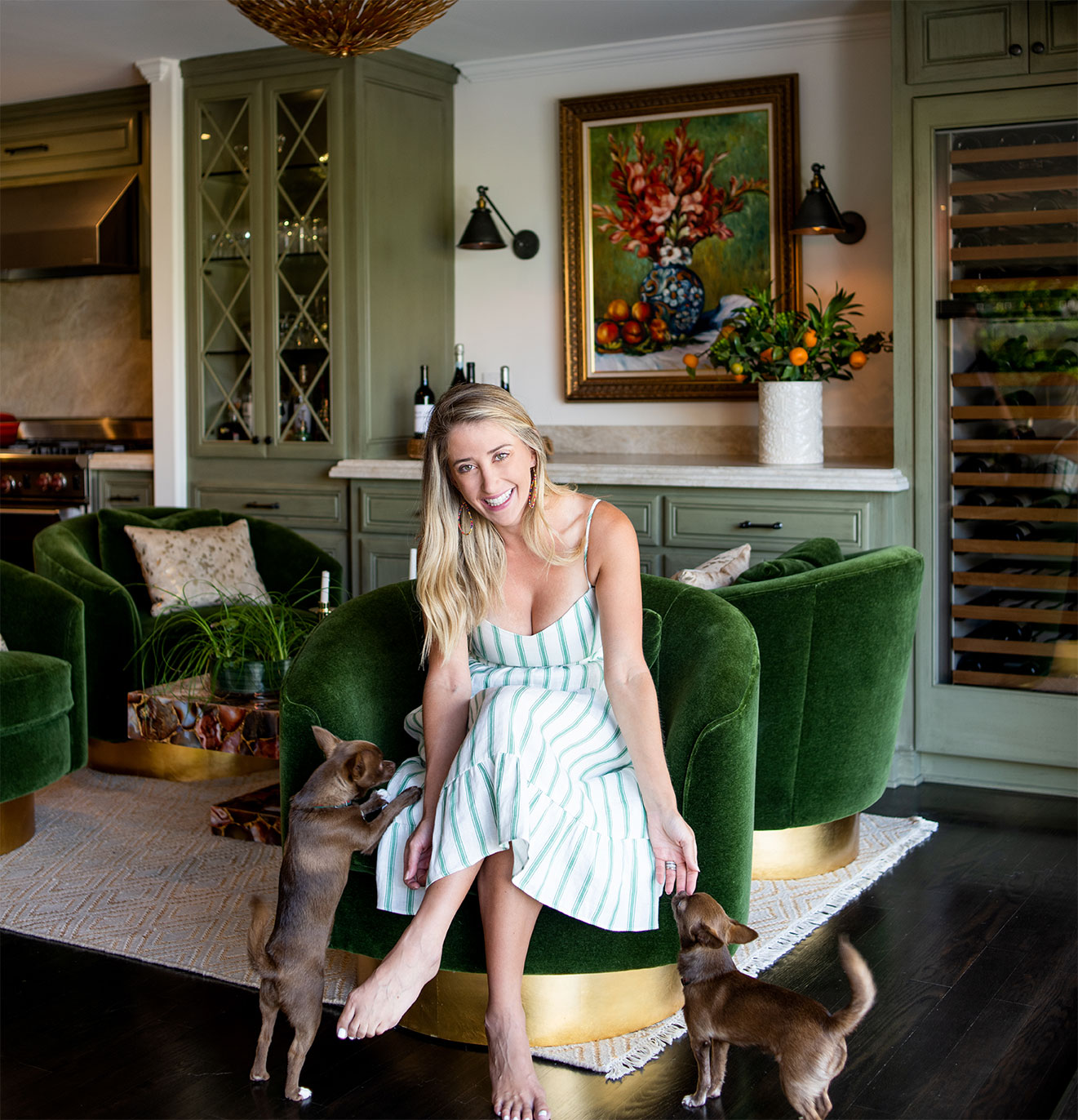 "Megan's designs bring life, warmth, conversation and interest to a home" - INTERIORS CALIFORNIA
"INTERIOR DESIGN IS based on how you live and WHAT YOU LOVE. Our job is to bring it all together IN A UNIQUE AND FUNCTIONAL WAY."
Megan Dufresne, founder and principal of MC Design is a Manhattan Beach native who was raised visiting job sites and marking up blueprints with her contractor father. She grew up in homes custom built and designed by her parents.
Today, she brings South Bay's casual sophistication to residential and commercial spaces across Southern California. Passionate about textiles and design, Dufresne's goal is always to elevate the everyday into motivating spaces for her clients. Innovative, fun and inspiring are three of her favorite adjectives when it comes to design.
Dufresne works with both homeowners and builders to create personalized environments that are timeless yet current; with thoughtful layers that look and feel as though they've been collected over time. Focusing on clients' culture, tastes and interests as well as the structure's architecture, she translates those influences into highly livable, visually stunning interiors and exteriors. Kids, pets, sand and swimming pools inspire instead of limit her creative possibilities.
She works primarily in the beach cities of Palos Verdes, Rolling Hills, Redondo Beach, Hermosa Beach and Manhattan Beach, and travels for clients as needed. With a new showroom in Rancho Mirage, Dufresne is excited to expand her Firm to the Greater Palm Desert area.
Dufresne lives in Lower Lunada Bay in Palos Verdes Estates with her husband and two Chihuahuas. She's a firm believer in cocktail hour(s) and beautifully organized spaces.